Getting Your Medications While Flattening the Curve
Friday, May 01, 2020
Social Distancing—No Problem!
Getting Your Medications While Flattening the Curve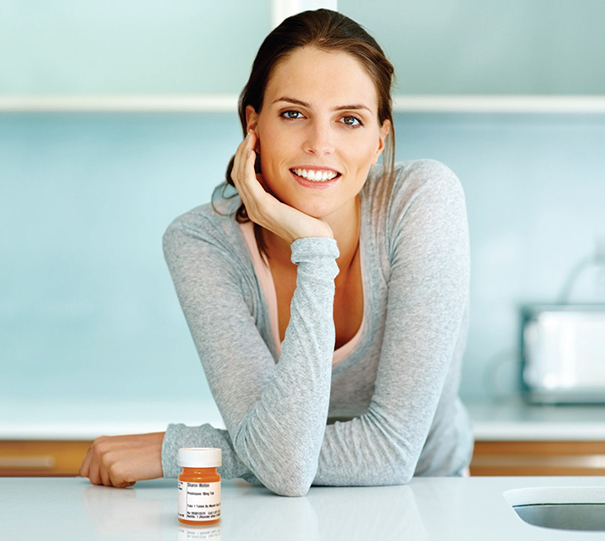 During these uncertain times, the CDC has recommended that we practice social distancing to prevent and lessen the spread of COVID-19. Social distancing means to try to stay at least 6 feet away (two arm lengths) from other people and avoid crowded areas.
For Members' Insurance Trust members who are at the highest risk for contracting and suffering the most from COVID-19, finding alternate or creative ways to accomplish every day tasks, such as grocery shopping or going to the pharmacy, is a MUST!
One way that Express Scripts helps our members to practice social distancing is that it provides mail-order medications, a user-friendly mobile app, and 90-day maintenance prescription fills.
By using Express Scripts mobile app or going to their website, you can order, refill, and check the status of your medications all from the comfort and safety of your home. Besides the obvious advantage of having your medications delivered to your doorstep, there are several other advantages to switching to a 90– day mail-order delivery service.
Advantages include:
• Better Medication Adherence—not skipping daily medication dosages
• Saves you money—pay one copay for a 90-day supply!
• Refills are processed automatically
• Free Shipping!
---
The Express Scripts Mobile App
Refills and Renewals
• Order Status
• Dose Reminders
• Transfer to Home Delivery
• Price a Medication
• Personalized Pharmacy Care Alerts
• Claims and History
• Search for Your Nearest Pharmacy
• Virtual Member ID C
Click Here to Download the App!
---
I n s i d e R x P e t s
The high cost of medications can impact pets too. Today, 80 million households own a pet and in recent years, an increasing number of Americans have come to think of their pets as members of the family. Inside Rx Pets is launching to help provide better access to affordable medications at nearly 40,000 retail pharmacies. Inside Rx will cover commonly prescribed human meds for pets include insulins, antibiotics, steroid medications, anti-seizure drugs, and asthma medications. It will not cover parasiticides or vaccines. Inside Rx Pets is available to all Express Scripts Clients.  For more information, visit insiderxpets.com