The MIT Advantage & Eligibility
Since 1981, the South Carolina Medical Association Members' Insurance Trust has provided members with exemplary health insurance and customer service. Our commitment to providing personalized service to our members is what sets us apart.
For over 170 years, SCMA has provided invaluable benefits and support to physicians and our member groups. Our health plan, administered by MIT, has been instrumental in providing SCMA members access to affordable health coverage, exemplary customer service, and other embedded benefits for nearly 40 years.
We offer a variety of plan designs to fit our members' needs and health care priorities and do so at rates that are often lower those available on the commercial market. Through MIT, our members can access a host of additional benefits and coverage options, including life insurance, a retirement option, short-term disability insurance, and an employee assistance program.
A great insurance plan is only worthwhile if it is paired with outstanding customer service. At MIT, our team takes the time to cultivate relationships with each of our members. We take pride in addressing your specific needs and questions.
Our Embedded Benefits
MIT offers a litany of embedded benefits that are exclusive to our members, including: surviving spouse benefits, retirement options and life and death insurance, and more.
We've got answers
Click here to view everyday concerns that fellow members across the program share.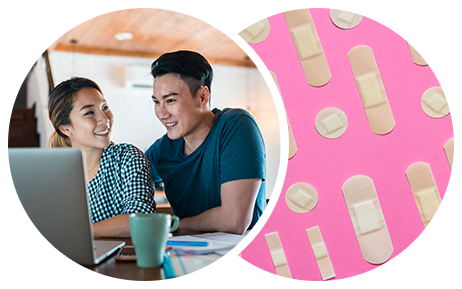 Some common FAQs
If an employee or his or her spouse or dependents waive coverage, can they ever enroll in MIT again?

Yes. If an eligible employee or his or her spouse or dependent has one of the qualifying events or meets the Plan's special enrollment provisions, he or she will be able to ...

My spouse has her own coverage and decides to cancel her coverage because she received a large premium increase at her normal open enrollment. Can she enroll on MIT mid plan year?

This depends. If your spouse purchased a private individual medical insurance policy that she did not purchase through a state health exchange, her voluntary cancellation of the ...

When must MIT receive your application to enroll on the Plan?

No later than 31 days from the first date you become eligible and satisfy the waiting period